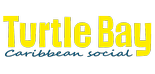 Turtle Bay
Closed today

0208 62 06 20 66
Experience the Caribbean lifestyle at Centro! Turtle Bay is far more than just a restaurant or bar. Turtle Bay is a taste of the real Caribbean lifestyle! With food and aromas that come from the beach huts of the South Seas: including delicious jerk dishes freshly grilled over an open flame, to flavour-filled One Pots, and sumptuously exotic desserts. Then there's our cocktails, which taste like the Caribbean sun was poured into a glass.
Relaxed reggae music and an exotic ambience then combine to help put you in the island spirit!
Turtle Bay also has cool specials always on offer: whether low-priced lunch offers during the week, a daily 'happy hour for cocktails' that lasts hours, or a Caribbean breakfast on the weekend. Be happy, be Turtle Bay!
Opening Hours
Monday

Closed

Tuesday

Closed

Wednesday

Closed

Thursday

Closed

Friday

Closed

Saturday

Closed

Sunday

Closed
Categories :