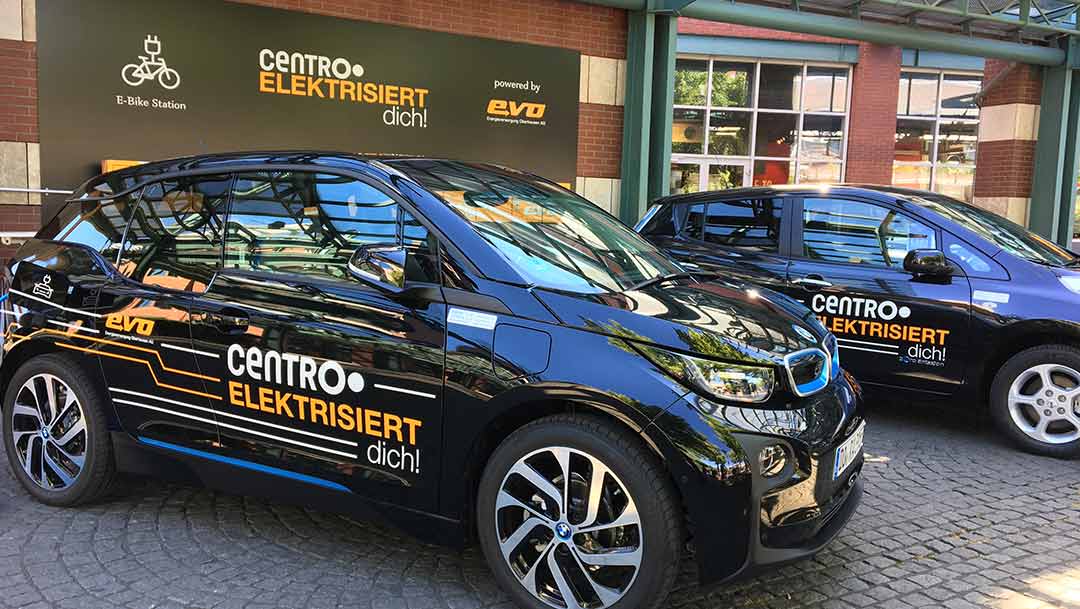 eCarsharing
Centro electrifies you!
20 charging stations for ecars, 2 ecars in car sharing and several e-bike stations
Don´t you want to quickly charge your ecar while shopping or enjoying a nice cup of coffee? You can now do that in Centro! Until the end of this year we will provide 20 charging stations in our parking garages, thus further advancing our Better Places 2030 sustainability strategy. An essential goal of this is to significantly reduce CO2 emissions. Electromobility is a first step in this direction, which we would like to share with you.
We have more! You can now rent one of our two ecars, according to the principle of car sharing - pay only for what you have driven. With a simple login through the apps of Flinkster or innogy SE you can borrow your electric car in Centro. Together with our partners EVO and eShare.one, we have combined two important directions for the future - electromobility and carsharing. Lord Mayor Daniel Schranz is also convinced: "I really believe that the two projects point into the future and that we should go further in both ways."
And if you visit us with your e-bike, we have a special gift for you - charge your e-bike at our charging station for free, so that you can come home without a big kick after a long shopping day.